Reasons Why You Should Get a New Patio Door This Summer
The warm days are coming, and the smell of barbeques is in the air. With the beautiful weather Southern California has to offer, homeowners are looking to enjoy their backyard space more! In order to make the most of your summer at home, installing a patio door is one of the most popular things you can do. In today's blog, we will be going over reasons why you should get a new patio door this summer.
Enjoy Summer in the Best Way Possible
If you want to make the most out of your summer, installing patio doors in your home is a must! How exactly can patio doors help you enjoy your summer? Let's face it! We all love sunny weather! Although those rare rainy days can be nice once in a while, there's nothing like a bright, sunny day to get your mood up! With the large glass panes patio doors showcase, your home will get loads of natural light into your home! There will be no need to turn on your interior lights. This will spare you some bucks on your energy bills. Plus, patio doors are an excellent means of letting in sunlight and providing your home with ventilation without having to rely on your HVAC system all the time.
Bye Bye Mosquitos!
While summer brings many amazing perks, such as pleasant weather and excuses for BBQs, it also has its downfalls… such as mosquitos! In order to cool down our homes, homeowners open their doors to let in some air and ventilation. Unfortunately, doing so permits the entry of mosquitoes and other warm-season pests. Fortunately, with a sliding patio door, you can enjoy some fresh air without having to suffer from mosquito bites! As long as you keep the screen door closed, you'll enjoy a mosquito-free home while still enjoying some fresh air.
Enjoy a Modern Design All Summer Long
For many homeowners, the topmost important reason why they install a sliding patio door for the summer is simply for the aesthetic appeal. Sliding patio doors offer homes contemporary style that cannot be outmatched. As we all know, summer is the time of year when we invite friends and family over for a summer BBQ. With a new patio door, not only will you make it easier for guests to enter and exit the home, but you can feel proud of having a stylish patio door to show off!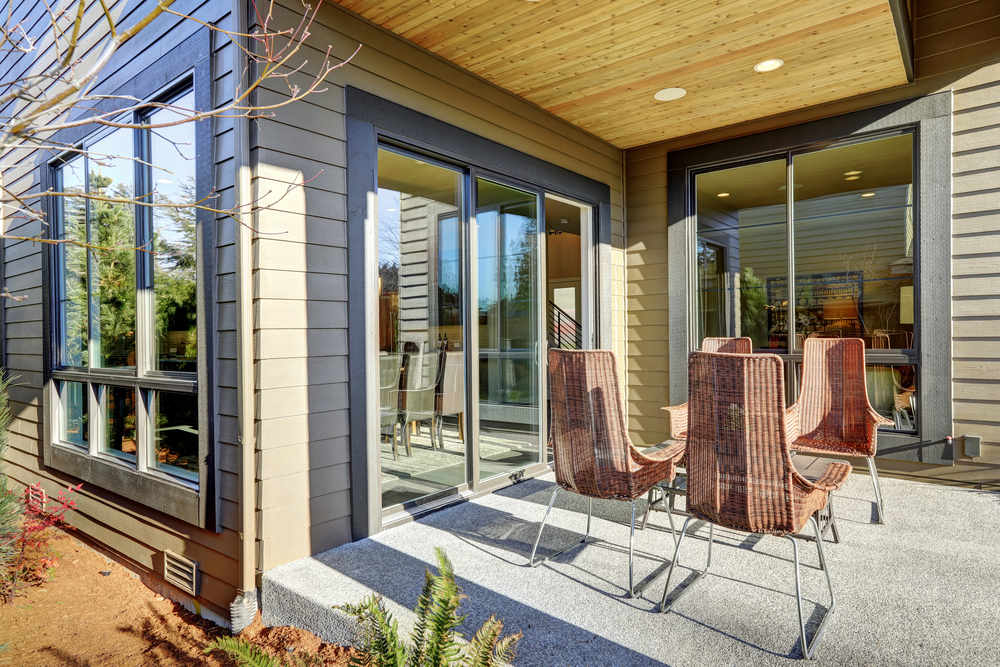 Install Your Patio Door with Bill Morris Contracting
Summer is the most preferred season of the year for Californians, and having a patio door makes the season so much more enjoyable. We hope this list of reasons why you should get a new patio door this summer helps! If you're ready to enhance your summer experience with a patio door installation, Bill Morris Contracting is more than happy to help! Give us a call at (805) 302-9575, or click here for a quote!