Revamping Your Front Door in 2022
The year 2022 has already proven to be a time for updates and changes. Many people have started making changes that they have been saving up for or put off for a while, including updating and expanding homes. One major home update being made is the revamping of front doors. Changing up your front door creates new appeal and gives your home's entryway a whole new look. If you are ready to change up your front door, these design trends will help your entryway pop and catch the eye of everyone who passes by.
Big Doors, Big Statements
These days, the wider the door, the better. Having a double-leaf door as the front of your home not only makes your entryway look more welcoming, but the extra inches create an elevated feel for everyone who walks through the door. You achieve a classy and luxurious look when you widen your front door. It is also a design adjustment that is reasonably priced and not too far out of any design comfort zone.
Lighten Your Front Entryway
Allowing light to flow in from your entryway makes your home feel warm, light, and airy. If a wide wooden door is not the look you are going for, adding glass panels around and to your front door creates a sleek new edge and produces natural light for the entryway of your home. You can even take the entryway's look up one notch more by using stained, textured, or glazed glass. Your modern or craftsman-style exteriors will pop and wow when glass elements are added to your front door.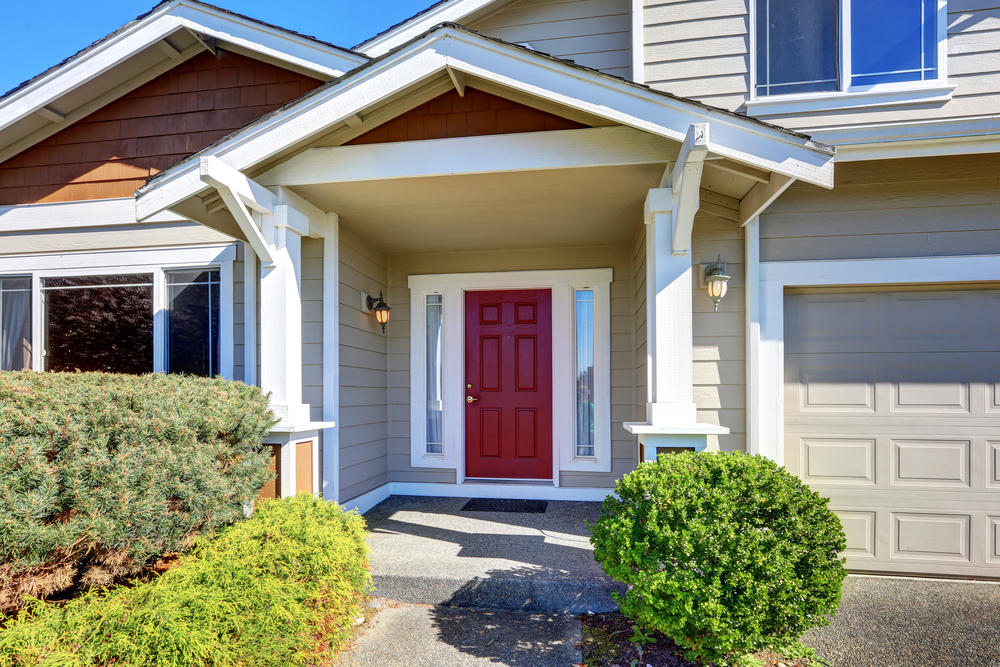 Trendy Colors and Materials for Your Front Door
Adding any color to your front door is always a bold and excellent design choice. It adds just enough to revamp your entryway without changing the entire door. Black has become a popular color option in producing a modern, stylish, and classic look. It is also a great color option because it matches most styles and contrasts most exterior colors. Red and terra cotta have also become popular because their deep, rich colors enhance modern looks. If you prefer lighter colors or have a dark exterior, consider pastels and muted neutrals to take your door up a level.
Changing up the material that your front door is made out of is also a minimalist way of updating and revamping. Glass, steel, and natural-looking wood front doors are just a few material trends making noise in the home design world.
Whether you feel like changing your front door entirely, switching up the material it is made from, or just adding a new coat of paint, a front door revamp adds to the security, reliability, and beauty of your home.  When you are ready to update your front door, call Bill Morris Contracting at (805) 302-9575. Doors are one of our specialties, and we would love to get you one step closer to the entryway you have always wanted.